Neonatology services
SETHI CHILDREN HOSPITAL combines specialized programs and services to offer the highest level of care for newborns. 24/7 care is provided by experienced paediatricians, resident doctors and sub-speciality trained neonatal nurses.
20 Bedded NICU
800-1000 admission annually.
>80% survival rate in babies between (1000-1500 gms.)
>50% survival rate in babies < 1000 gms.
Growth and development clinic of NICU graduates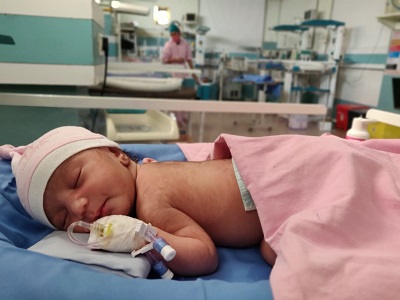 Our Unit has:-
Latest Generation Ventilators.
High Frequency Ventilators.
Multi Para Monitors.
CPAP.
HHFNC (Airvo).
Therapeutic Hypothermia (Mira Cradle).
Bed Side X-Ray.
Bed Side ECHO.
Bed side EEG.